Wellness Rooms
Design and Brightness
Wellness rooms & suites in Marbella
Stepping inside opens the door to a unique setting.
Live and breathe tranquillity. Know that wherever you look, beauty will meet your gaze, and that every sound will inspire peace. Our luxury rooms in Marbella have been carefully decorated with replicas of classic pieces from the 1930s–1950s, combining quality materials and natural fabrics. Even the rooms' orientation is designed to enhance your well-being, making the most of the natural light.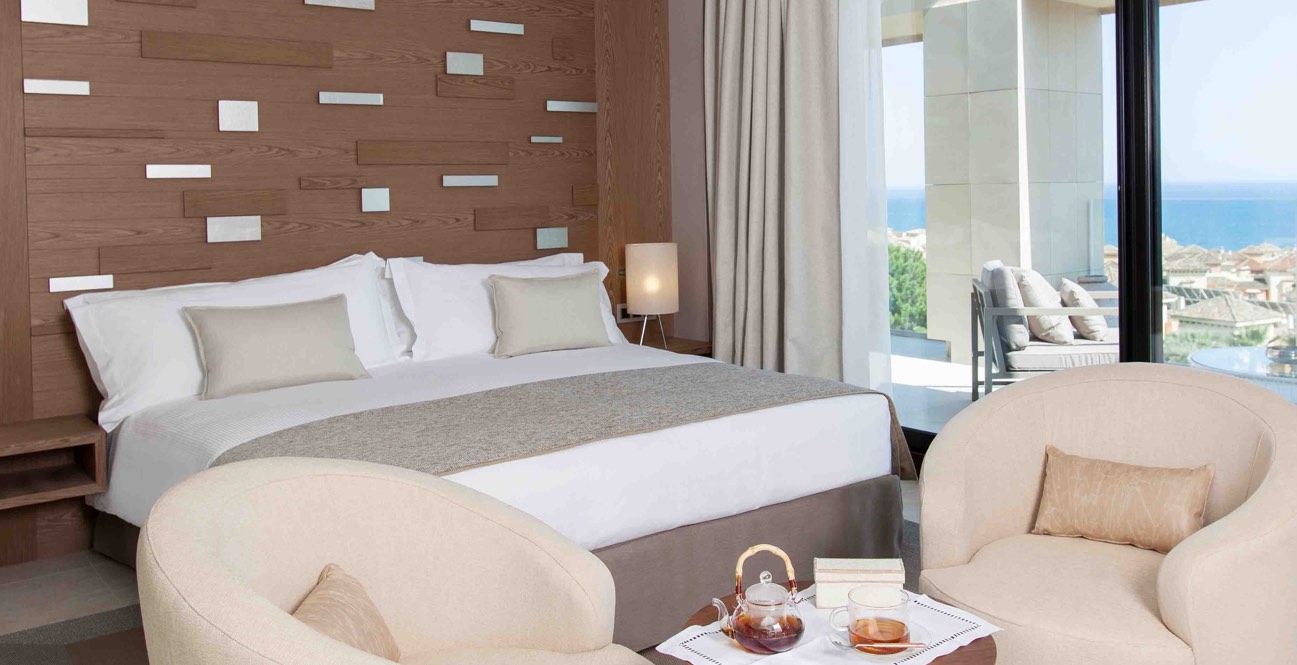 The beauty of the Mediterranean floods into our rooms in Marbella through the generous windows that look onto the terrace. Guests can enjoy a 40 m² room and 11 m² terrace. We have taken care of even the smallest details to enhance your experience and sensations.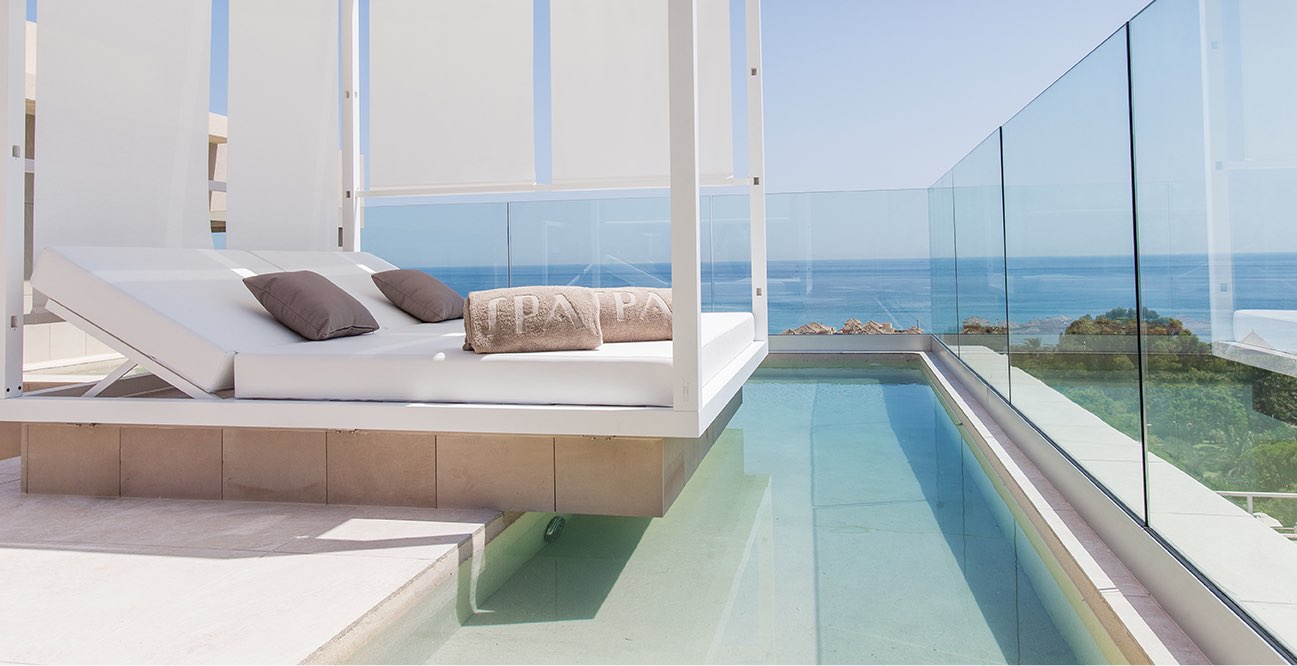 Our 84 m² suites in Marbella, with an 88 m² private terrace, are generous and elegant spaces. Natural light bathes every part of the room in a cheerful, positive energy. Relax on the terrace and find yourself in paradise.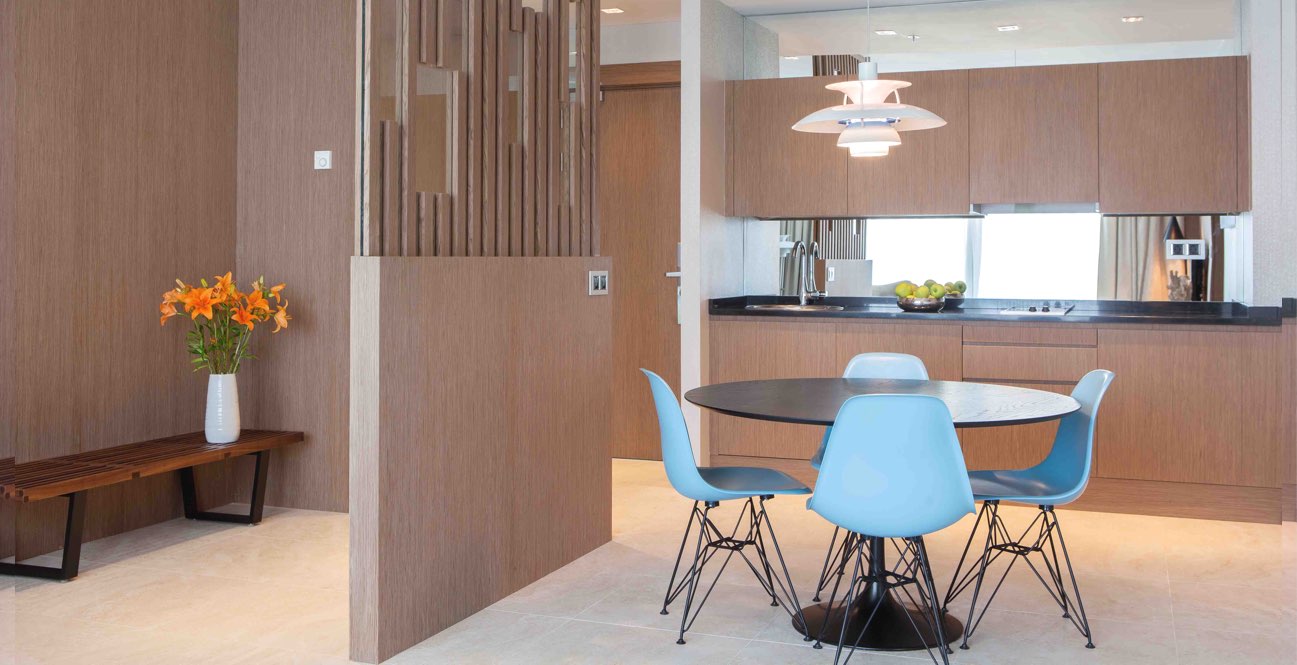 Peace for the body and soul. Our apartments in Marbella offer 75 m² of space, plus a 55 m² terrace where the green trees, blue sky and incredible views are all part of the decor.